Theo and Leo are going to make you blow a jizz load and then another! Theo is an 18 yr old and his buddy Leo is 23. Both of these sexy hot lads are from Rio de Janeiro, that's right some prime Brazilian meat!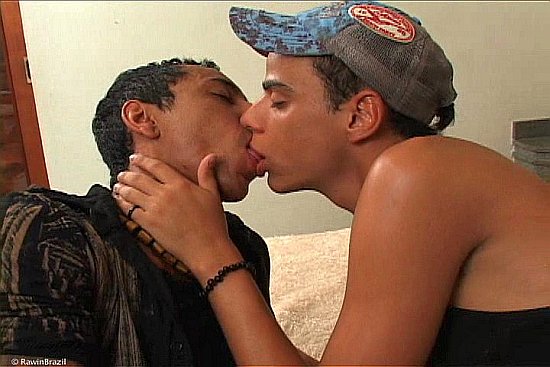 The boys are smooth, toned and very hot, nice fit bodies and great looks. The best part about these horny twinks are those hot cocks and beautiful full asses. In this hot gay porn set you get to see Theo in action and he does a great job sucking dick, watch him as he gags and tries to swallow and tackle Lee's 9 inch super thick dick. It gets better though! The boys both want in on the action and so with Theo on top the both get their mouths around each others cocks in a hot 69! Leo cannot resist starting a bit of foreplay with Theo's hot ass, he starts to rim him a bit and finger his tight hole. Enough is enough, this raunchy stud wants to sink his thick hard and totally stiff cock deep into that tight young piece of ass, and Theo can hardly wait to get fucked!
Watch more nasty raw gay porn at: Raw In Brazil!